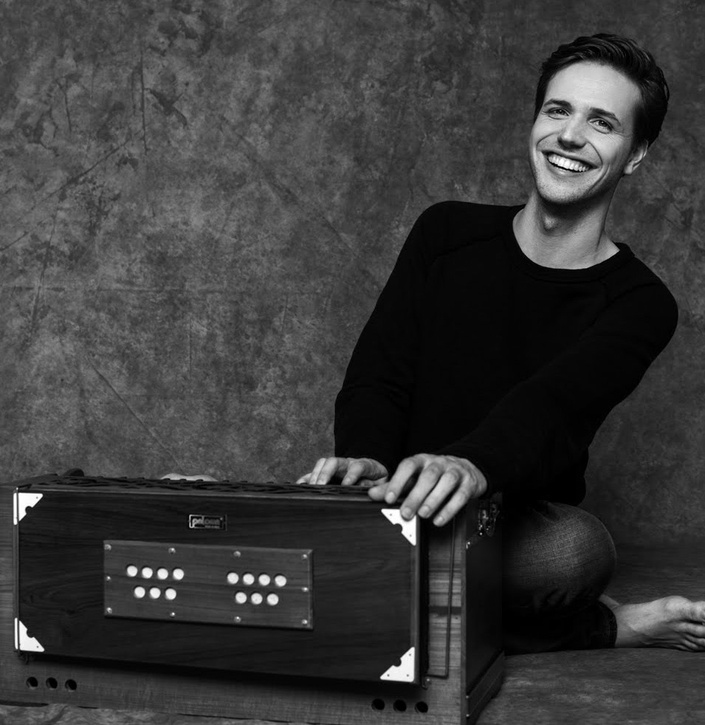 How to Play Harmonium - For Everyone
Learn to play Kirtans, Mantras and Chants - Step by Step
Enroll in Course
About the Course
You have a harmonium, but so far it is just sitting around in a corner? You started playing for a little bit but felt to insecure to go on and actually start chanting? You know how to play a couple of chants but you want to learn more?
If you scored just one or even multiple positive answers to these questions, this course is for you!
Taking this course you will see immediate results. I will guide you through the process of learning new chants using my step-by-step approach. No matter what level of experience you have, you will work one step until you are ready to move on to the next and grow your skills gradually.
This course is an experiential journey that will inspire all your senses: hearing, seeing and feeling.
After purchasing the course you will be able to access it at any time.
This is what you will get:
Memorizing the words and the tune of 12 different famous Kirtans and Mantras

Learn all the songs using a proven 6 step method

Being able to create an even sound with the Harmonium

Learning to play basic chords to accompany any melody

Knowing how to transpose the tune and chords to match your voice

Knowing about one interpretation and translation of the spiritual yogic meaning of the Kirtans and Mantras you will learn

Getting to enjoy your own voice and becoming motivated to sing out lout without inhibition

Learn 3 daily breathing exercises to support your ability to sing

Learn 3 daily vocal warm-ups to get a crisper and clearer voice

Implementing a step-by-step plan how to learn and play other favorite Mantras and Kirtans that you love, that are not part of the course

10 downloadable sheet music

Downloadable cheat sheets with the words of the chant
---
Why should you take this Course?
---
If you are...
... interested in chanting Mantra and devotional practices.
... a Yoga student and want to deepen your practices.
... a Yoga teacher and want to be more confident to lead chanting in your classes
... already familiar with playing the piano or other key instruments and want to get inspired by new tunes and chords
...somebody who wants to try something completely new which immediately calms the mind and helps to clear your thoughts
You will need a Harmonium on your own to take this course.
You do not need a trained voice, be an opera singer or a pop star, although you could still take the course (: .
---
When should you NOT take this Course?
---
You do not have an Harmonium

You are looking for spiritual guidance

You want life coaching

You want to be taught in Sanskrit grammar

You want in-depth vocal coaching
Your Instructor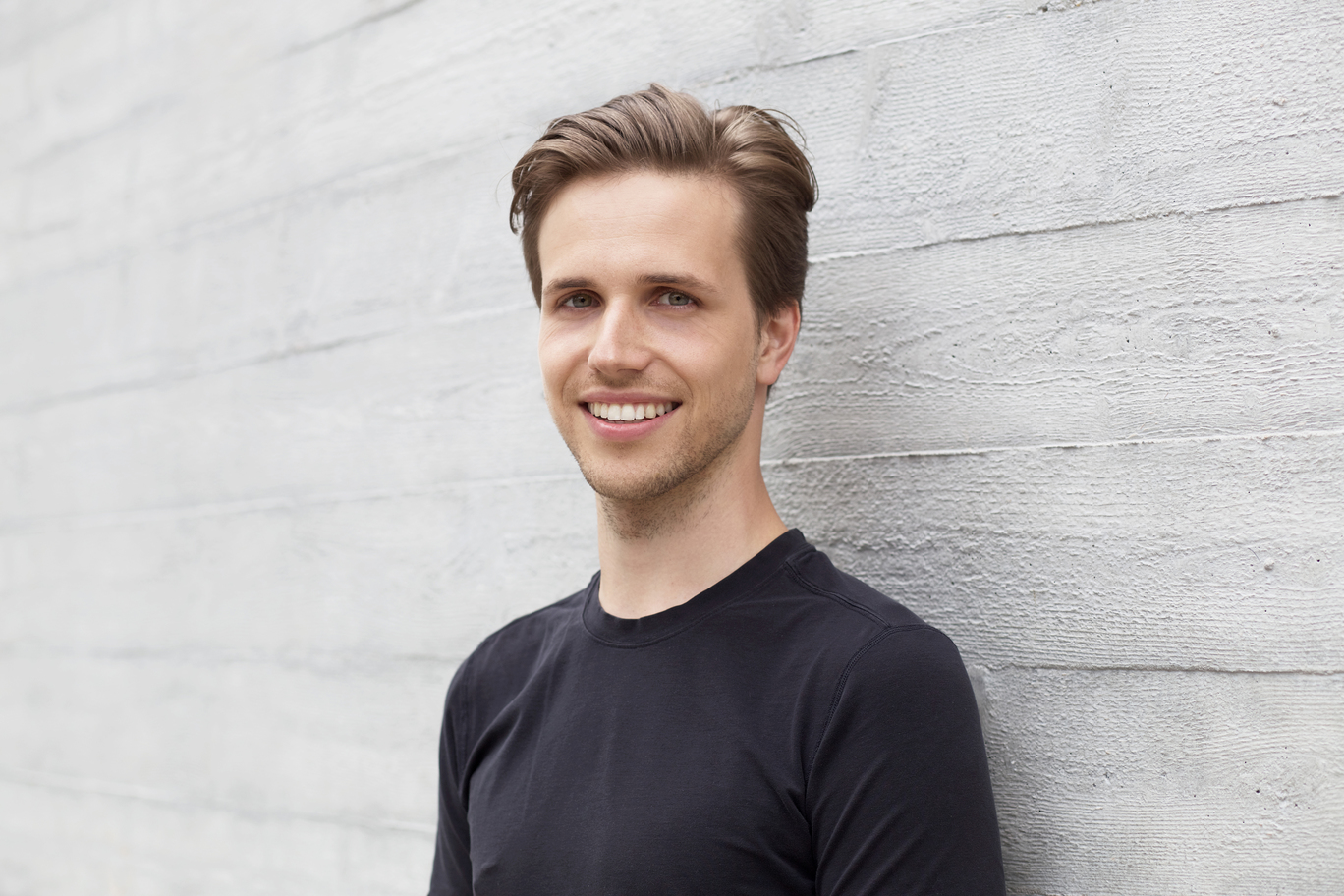 English
Moritz is a Berlin-based Advanced Certified Jivamukti Yoga Teacher, founder of the Jivamukti Yoga School Peace Yoga, creator of online courses for yoga teachers and students and facilitator, anatomy teacher and Sanskrit instructor for the international Jivamukti Yoga teacher trainings. As one of few he is a certified instructor for the American Sanskrit Institute for which he is delivering Sanskrit Workshops throughout Europe.


Moritz has been teaching yoga for over 15 years and made this his main profession after completing medical school. At first drawn towards the practices of Yoga through its vast philosophy, mysticism and esoteric teachings he then integrated his knowledge in physically and mentally challenging Asana classes that are topped with an inspiring soundtrack and heart-filled chanting of Mantra and Kirtan.
Till today his teachers are Sharon Gannon and David Life, the founders of the Jivamukti Yoga method, with whom he continues to study regularly and to whom he expresses his deep gratitude for providing the path that he can now walk on. Moritz is also thankful for all the other teachers that he was blessed to study with, such as Ana Forest, Gurmukh Kaur Khalsa, Bryan Kest, Manorama, Gitta Kistenmacher and Dr. Patrick Broome.




"My deepest wish is that I can support others to use the instruments of the yogic practices to gain a feeling of essential trust which will lead to the realization of their true potential, which is eternal and filled with boundless joy. I am convinced that Yoga is not for everyone, only those who are interested and open-minded, but if they are it is welcoming to all. I feel truly honored to have been given the chance to serve others on this adventure towards the state of Yoga, the state of being reunited with who we really are."

PS: Following a vegan diet is one of the best Yoga practices and maybe the most essential one.





Moritz ist ein Berliner advanced certified Jivamukti Yoga Lehrer, Gründer der Jivamukti Yoga School Peace Yoga, Creator von Onlinekursen für Yogaschüler*innen und -lehrer*innen und Facilitator, Anatomie- und Sanskritlehrer für die internationalen Jivamukti Yoga Lehrerausbildungen. Als einer von wenigen ist er zertifierter Instructor für das American Sanskrit Institute, für welches er in ganz Europa Sanskritworkshops anbietet. Moritz unterrichtet seit über 15 Jahren Yoga und machte dies zu seinem Hauptberuf, nach dem er erfolgreich sein Medizinstudium abgeschlossen hat. Nachdem er zu erst durch die Mystik, die Philsophie und die Esoterik zum Yoga gekommen ist, integriert er sein Wissen heute in körperlich und mental fordernde Asanaklassen, die mit einem inspirierenden Soundtrack und Herz erwärmenden Chanting von Mantras und Kirtan versehen sind. Bis heute sind seine Lehrer Sharon Gannon und Daavid Life, die Gründer der Jivamukti Yoga Methode, von denen er regelmäßig lernt und welchen er zu tiefst dankbar ist, dass sie ihm den Weg bereitet haben auf dem er heute gehen kann. Moritz ist außerdem dankbar für all die anderen wunderbaren Lehrer*innen von denen er lernen durfte, darunter Ana Froest, Gurmukh Kaur Khalsa, Bryan Kest, Manorama, Gitta Kistenmacher and Dr. Patrick Broome.


"Mein größter Wunsch ist es, dass ich andere dabei unterstützen kann die Werkzeuge der Yogapraxis zu nutzen, um ein Gefühl des Urvertrauens zu erleben, dass zum Wiederkennen ihres wahren Potenzial führt, dass unendlich ist und mit grenzenloserer Freude gefüllt ist.Ich bin davon überzeugt, dass Yoga nicht für all geeignet ist, sondern nur für die, die daran interessiert und dafür aufgeschlossen sind. Diese heißt der Yoga dann aber immer herzliche willkommen. Ich fühle mich wahrhaft geehrt die Chance bekommen zu haben anderen auf diesem Abenteuer zum Zustand des Yoga zu Diensten zu sein, dem Zustand wieder Eins zu sein zu sein mit unserem wahren Selbst."

PS: Eine vegane Ernährung ist die beste Yogapraxis und vielleicht die wichtigste.